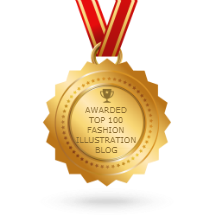 Hi there! My name is Zyra Bañez, a 20-year-old living in the quiet suburbs of Melbourne, Australia. I was born and raised in The Philippines and when at thirteen, my family and I moved here to the place that inspired my love for fashion and illustration.
love the art is a documentation of my progress as an artist as I try to find my own style, and develop my artistic skills. Take a peak into my small world where I share the different things that I like, what gets me inspired, and everything else that just says something about me and my art.
As of July 2017, my YouTube was rewarded as one of the top 100 fashion illustration blogs.